Iran is the second largest country who is exporting dates to the world. So exporting dates to other countries is one the most important fields of our business. Due to our palm lands with 2000 acres and our warehouses with 2000 acres, we have the greatest chance to be a reliable supplier for your needs in dates which causes our quality and our prices are really competitive.
Wonderfully delicious, dates are one of the most popular fruits packed with an impressive list of phyotnutrients, vitamins, and minerals that are essential for normal growth, development, and overall well-being.
Dates health benefits includes relieving constipation, providing rapid energy, helping prevent night blindness, controlling cholesterol levels, and helping control blood pressure. Other benefits includes preserving healthy intestinal microbiome, reducing the risk of colon cancer, supporting a healthy pregnancy, slowing down aging process and boosting sexual desire.
Mazafati Date has high syrup when it is fresher which is called Mazafati Rotab. First, the bloom of the tree is converted into green, firm and nucleated fruit, which its name is a tribal or coniferous. This fruit after the roast stage ,20 days should stay in the heat of palm trees in the tropics on the palm to get half dried ,called those dates, Dates of Mazafati  (the best quality in the world).
 This date might be considered as one of the most palatable and delicious dates in worldwide, particularly since it is eaten in its mid stage of growth (ROTAB). Almost anyone finds this date tasty.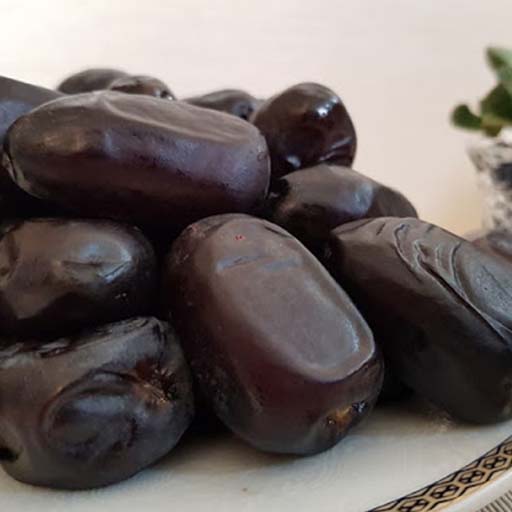 Consumer Packs: 500±50 g / 600±50 g / 700±50 g
Packing type: Carton box

Bulk Packs: 5 kg / 10 kg
Packing type: Telescopic Carton
Zahedi is one of the driest and marketable dates of the Iran. Its fruit has a good market for export. Due to the dryness of the fruit, it is easy to transport and relocate. Its fruit is used for various uses, fresh cuisines and for various types of packing, single, double, triple, and also in packages of different weights. This type of date has little sweets and also is appetizer. Brilliant golden color, shiny and beautiful skin, delicious flavor and gentle sweetness, are the characteristics that all the dates lovers of the world know it and that is the reason for being famous among all the dates. Especially those who do not like a lot of sweets are fans of these dates. The best type of Zahedi date is taken from south of Fars province and east of Bushehr. The peoples of these areas called these dates "Ghasb". Grade one Zahedi dates should have a completely healthy, cylindrical, soft fiber and have no broken skin. The Ghasb dates of Iran are quite fleshy and have a moisture content of about 14%. Therefore, it is classified as a high quality date variety. Zahedi dates is offered by the company after washing and grading in a completely hygienic process in various packages.
Consumer Packs: From 200 g to 2000 g
Packing type: Premium cardboard / Sealable PP Pack / Stand up Pouch Resealable Bag / Vacuum Pack / Slider Box

Bulk Packs: 5 kg / 10 kg
Packing type: Telescopic Carton
Piarom dates has the highest nutritional value and this feature causes to be the most desirable date of the world and the dates are grown organically and cultivated in southern of Iran.
This date has been able to capture the attention of the world's markets because of its valuable quality.
Since the seed and flesh are tightly attached, it has an attractive appearance which can be rinsed completely. And, as fructose is the predominant sugar in this type of date, it is easily and quickly consumed in metabolism of the body. Accordingly, it is recommended to the people suffering from diabetes. Due to its pleasant taste and tempting appearance coupled with its other unique characteristics, it is undoubtedly known as the most important and most renowned date grown in northern HORMOZGAN province.
Consumer Packs: From 200 g to 2000 g
Packing type: Premium cardboard / Sealable PP Pack / Stand up Pouch Resealable Bag / Vacuum Pack / Slider Box

Bulk Packs: 5 kg / 10 kg
Packing type: Telescopic Carton
Rabbi is one of the high quality dates in Baluchestan, and is one of the most important and commercial dates in the country, which has a semi-dried fiber. Its fruits are very popular both in domestic and foreign markets. It has good storage condition due to its durability. It is used for a variety of fresh cuisines. It is very similar to the Piarom dates. Rabbi is very tasty and delicious, but due to excessive sensitivity and vulnerability the Sistani people cover their date clusters when they are in the fully ripe condition. They cover it with woven bags of date's leaves. As long as 100% of the product passes through the rosy condition and becomes a date, it will stay on tree. In this case, the date is being processed fully naturally contains natural sugars and minerals. The date cluster with its protective cover is separated and being sent to the factory then it is offered after being washed, graded, and packed.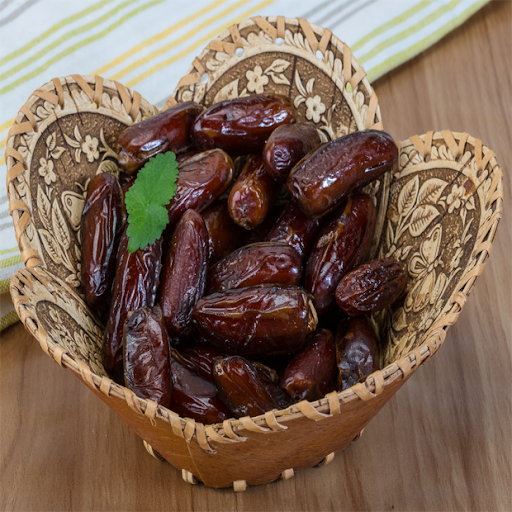 Consumer Packs: From 200 g to 2000 g
Packing type: Premium cardboard / Sealable PP Pack / Stand up Pouch Resealable Bag / Vacuum Pack / Slider Box

Bulk Packs: 5 kg / 10 kg
Packing type: Telescopic Carton